PayPal Expands Payment Service With Citigroup, FIS Partnerships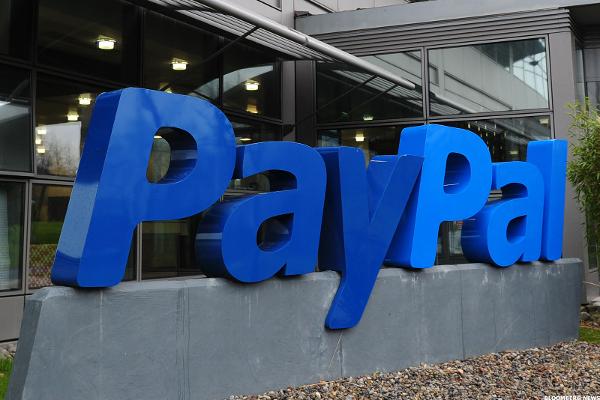 PayPal (PYPL) agreed to a partnership with Citigroup (C) and Fidelity National Information Services (FIS) that will expand customers' payment options utilizing its platform.
Shares of the San Jose, Calif.-based company were up 0.4% to $39.71 on Thursday as PayPal reported its first deal with a major bank, Citigroup, to tokenize cards for use during point-of-sale, leveraging its earlier deals this year with Visa (V) and MasterCard (MA) .
PayPal is teaming with companies that "share a common vision to make payments simple, safe and convenient regardless if people are shopping online, in-app or in-store," Gary Marino, PayPal chief commercial officer, said in a statement.
With over 200 million customer accounts, PayPal can tap into Citi's markets to reach a larger audience --one of its strategies to increase its customer base.
PayPal CFO John Rainey said at conference in November that the company could have "stuck with our historical approach" of emphasizing electronic bank-account transactions, but "that wouldn't have...
More